Becoming a boat deliverer
for Paradise Foods
Starting now to end of March / April 2023. We are looking for deliverers in:
Le Marin
Sainte Anne
Trois Ilets (Anse Mitan, Anse à l' ne, Pointe du Bout)
Anse d'Arlet
Grande Anse
St. Pierre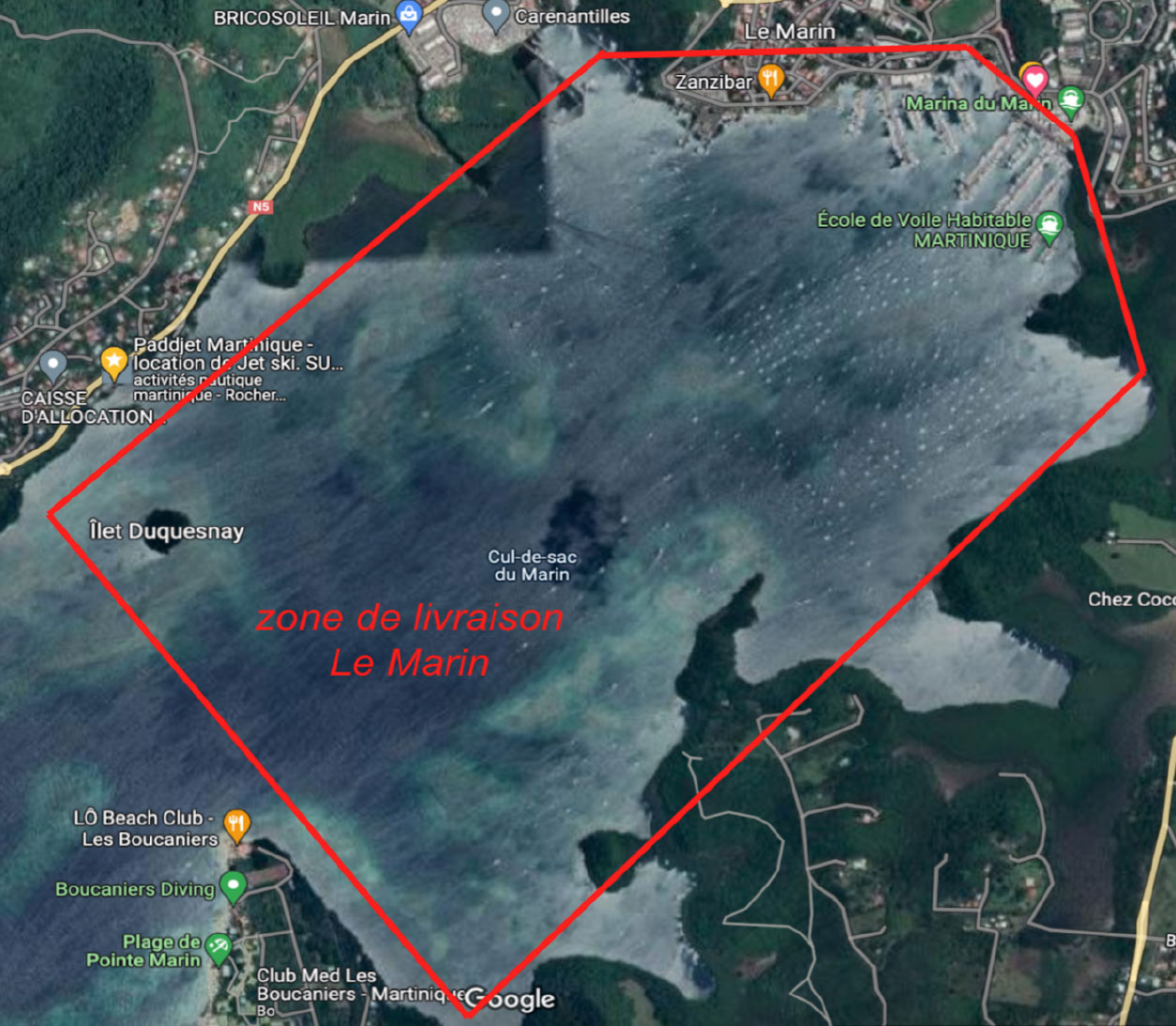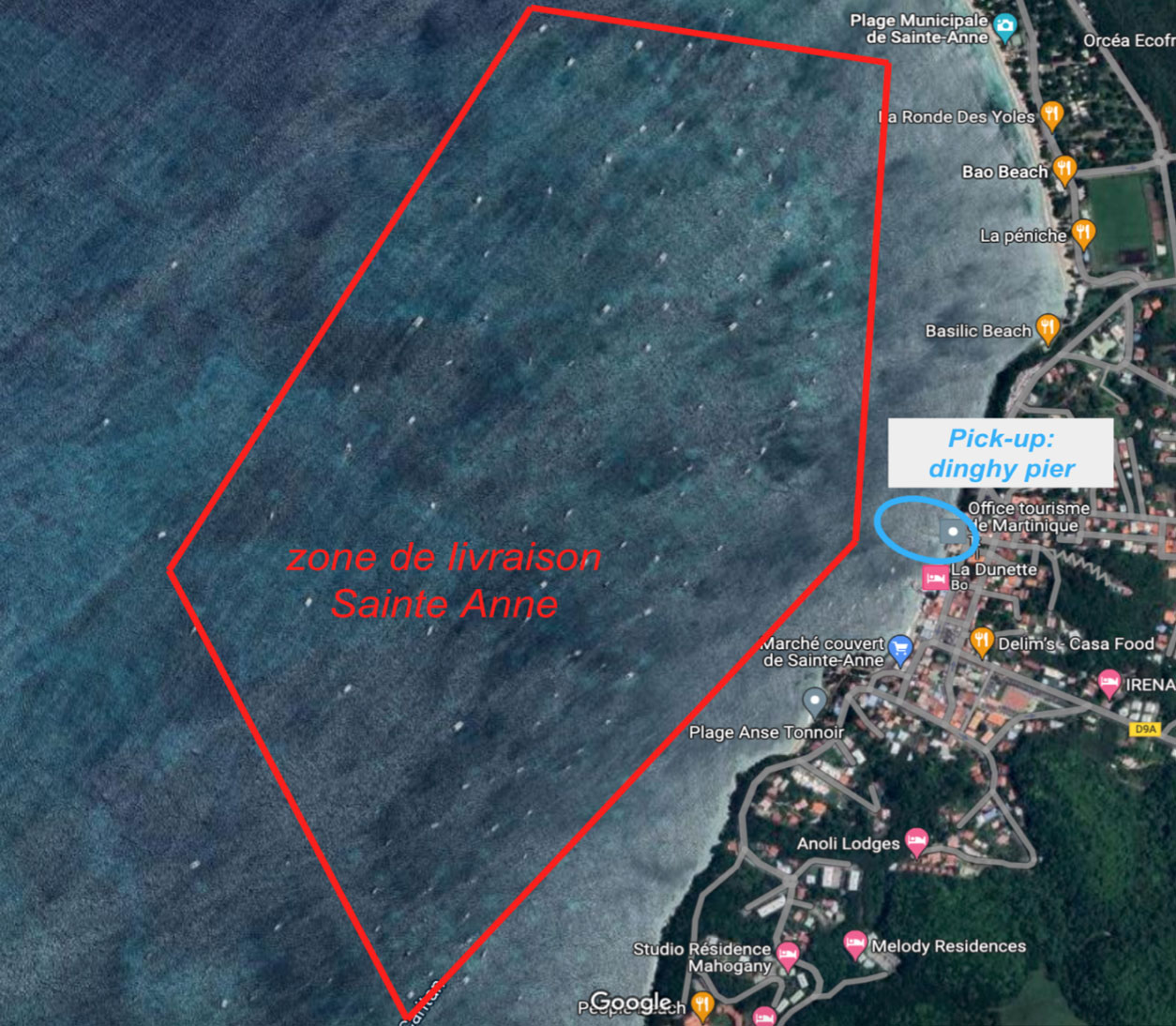 We deliver on 6 days a week:
Monday
Wednesday
Thursday
Friday
Saturday
Sunday
Tuesday is a delivery-free day.
Le Marin, St Anne
Working times are within our delivery times:
9:00 – 11:00
14:00 – 16:00
16:00 – 18:00
Trois Ilets (Anse Mitan, Anse à l' ne, Pointe du Bout), Anse d'Arlet, Grande Anse, St. Pierre
Working times are within our delivery times:
14:00 – 16:00
16:00 – 18:00
Working times are flexible, depending on your availability and customer orders.
If you can only work until 16:00 or only after 17:00 we can also make it work!
Length of working time also depends on number and size of customers orders and location of the customers boat and its distance to the pier especially in Le Marin.
We are looking for people who can work with us at least on 2 days/week and up to 6 days!
Example:
you can make deliveries 4 day/week in Le Marin for 2 hours in the morning and 2 hours in the afternoon -> 4 days x 4 hours = 16 hours/week
Requirements / What you should bring
Our delivery crew and their boats come in all shapes, sizes, colors and ages – so as long as you have a big smile on your face, and something that floats, you're probably eligible to work with us!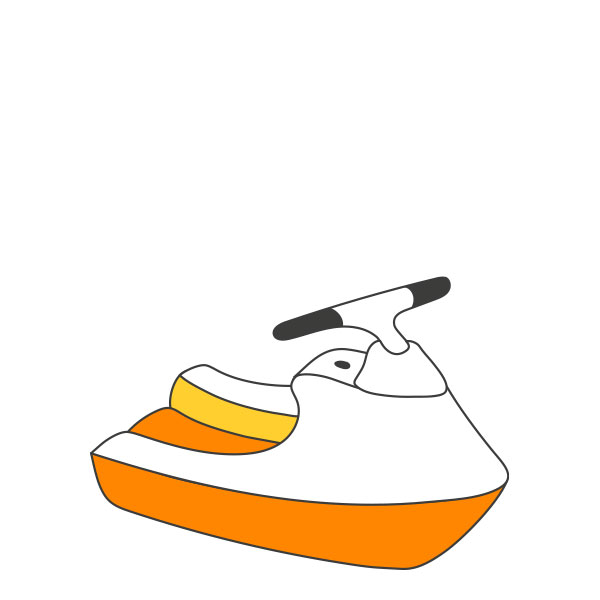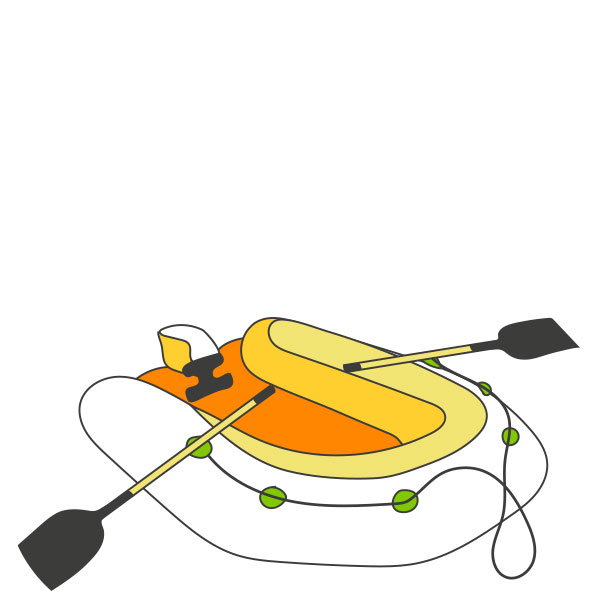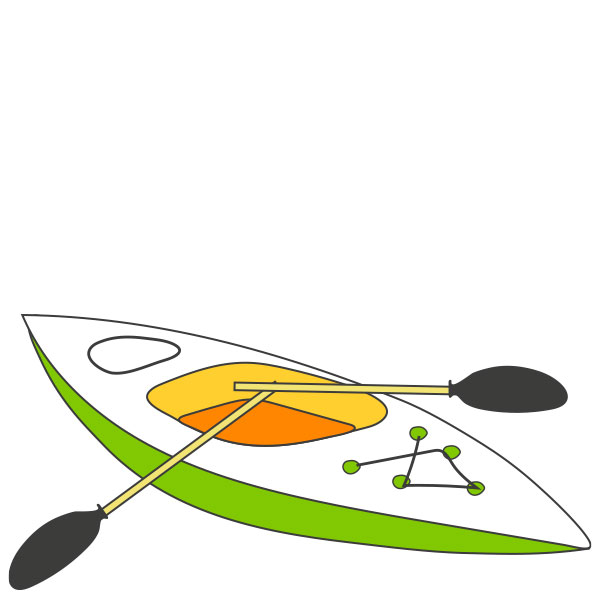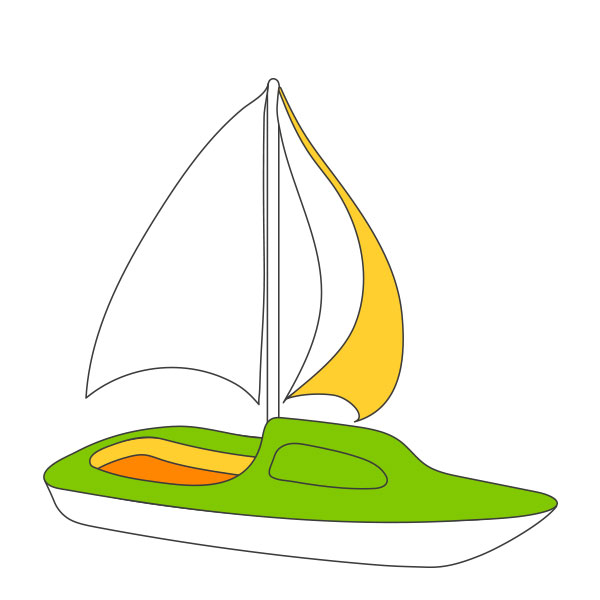 You need a working dinghy, annexe, motorboat, kayak or anything that floats! The only thing to keep in mind is that you need to be able to keep our customer's delivery dry. We provide sprinkle-proof bags.
Have the ability to work with us at least 2 days/week, 2-3 hours/day (minimum ~5 hours/week) – for at least 4 weeks
A working smartphone with mobile data and ability to download Telegram messenger app
Be reliable and punctual but above all: friendly, helpful and considerate towards our customers !
Basic English and French language skills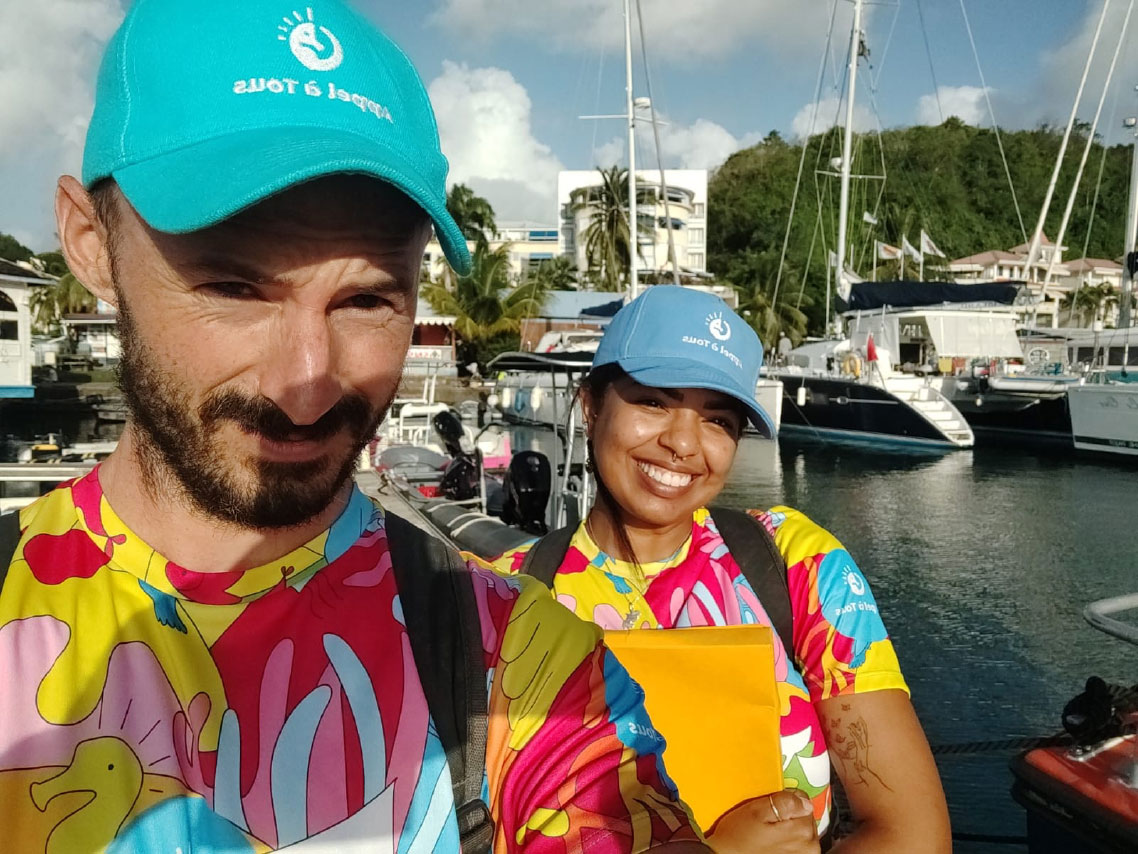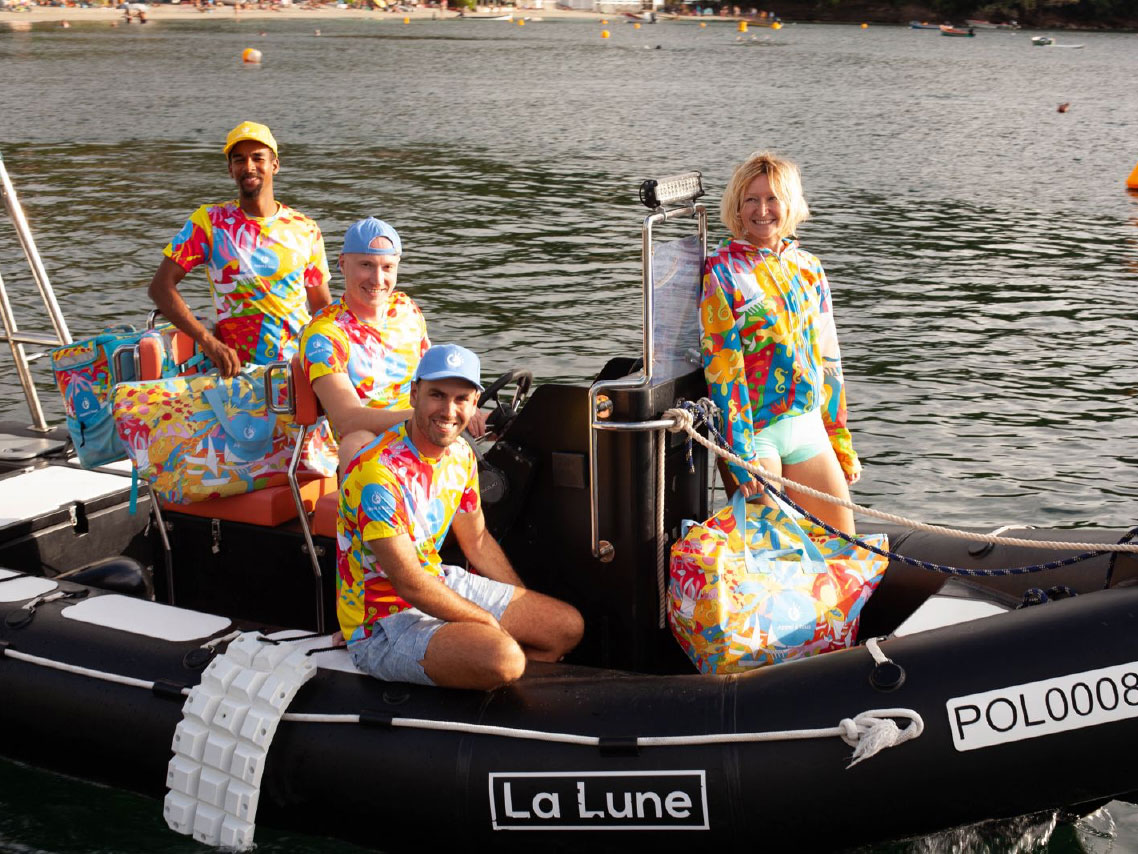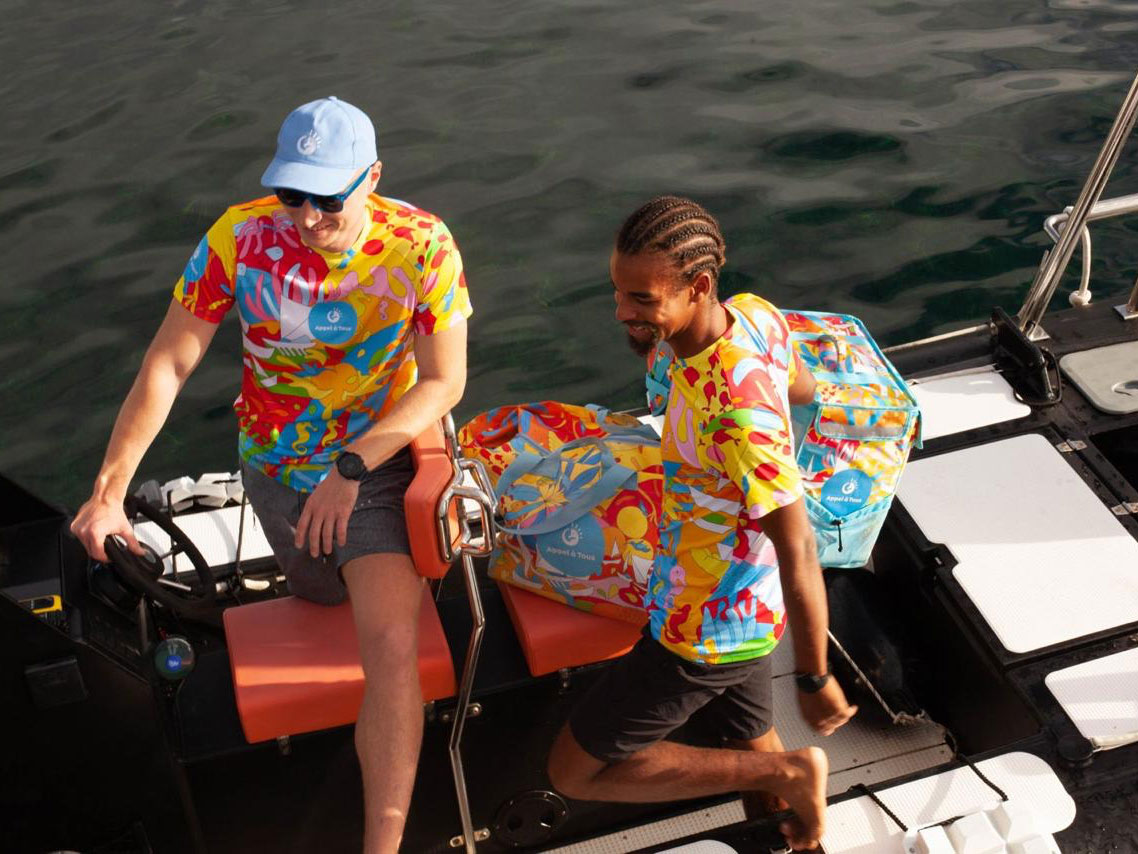 You tell us on which days and times you can work with us -> you are on standby for these working hours.
When we get a customer order for delivery in your bay and during your work time we will inform you (via Telegram/Whatsapp) that we need your work -> you confirm in the same channel.

Customer orders could come several days in advance or just in the morning hours (before 10:00am) for the same day (afternoon delivery).

All info needed for deliveries are automatically added to our Telegram group chat: GPS location data, the boat characteristics (monohull or catamaran, boat name, colour, etc…), customer's name and phone number.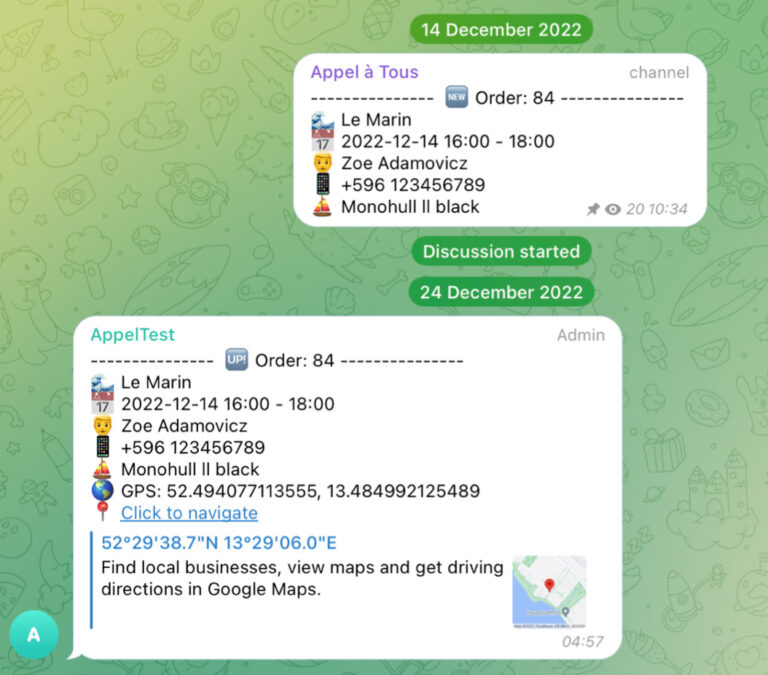 Telegram – information provided automatically for delivery (Example)
We prepare the order in our warehouse and bring them to your bay, deliveries will be packaged in insulated cooling and soft case delivery bags (see pictures):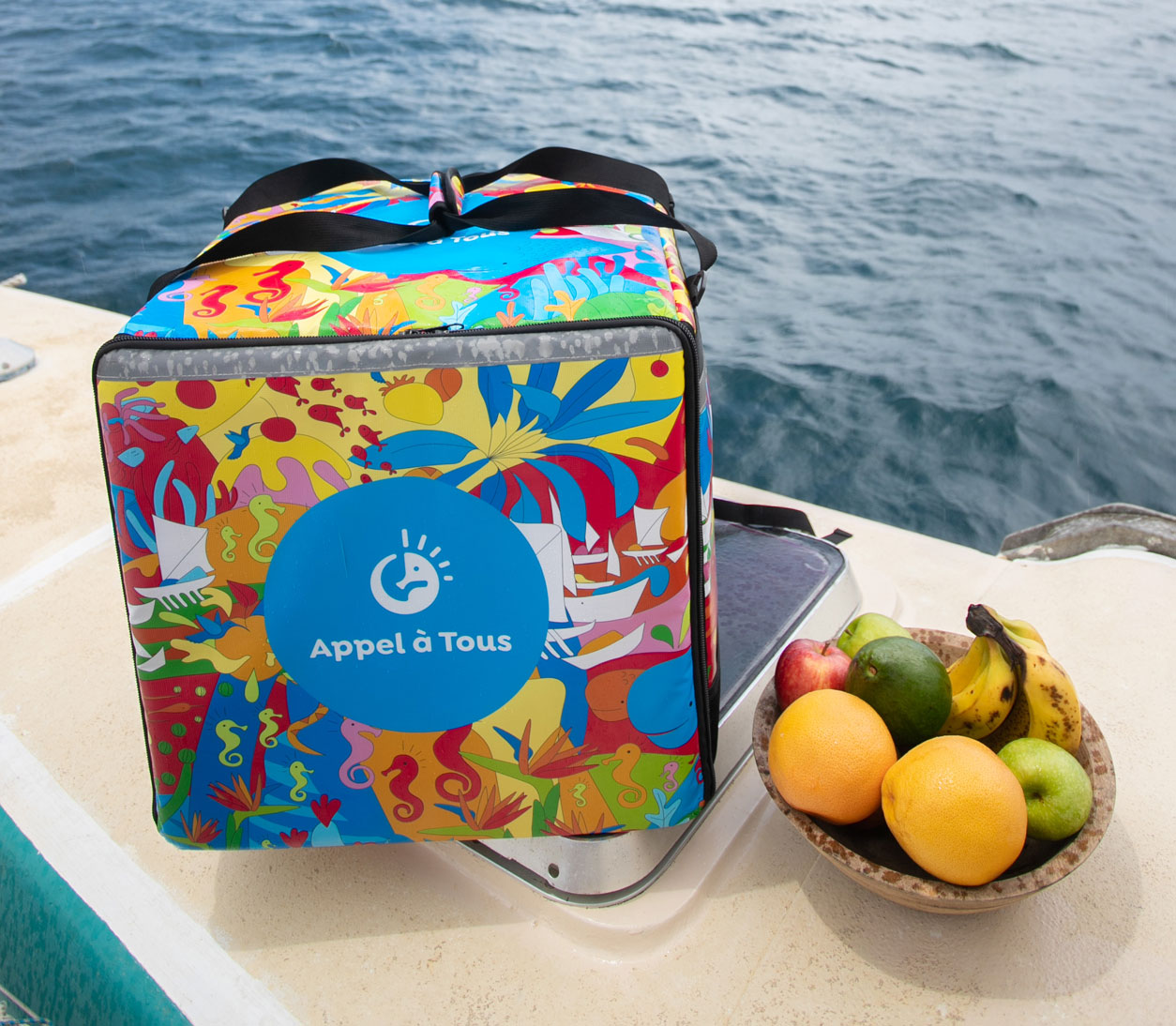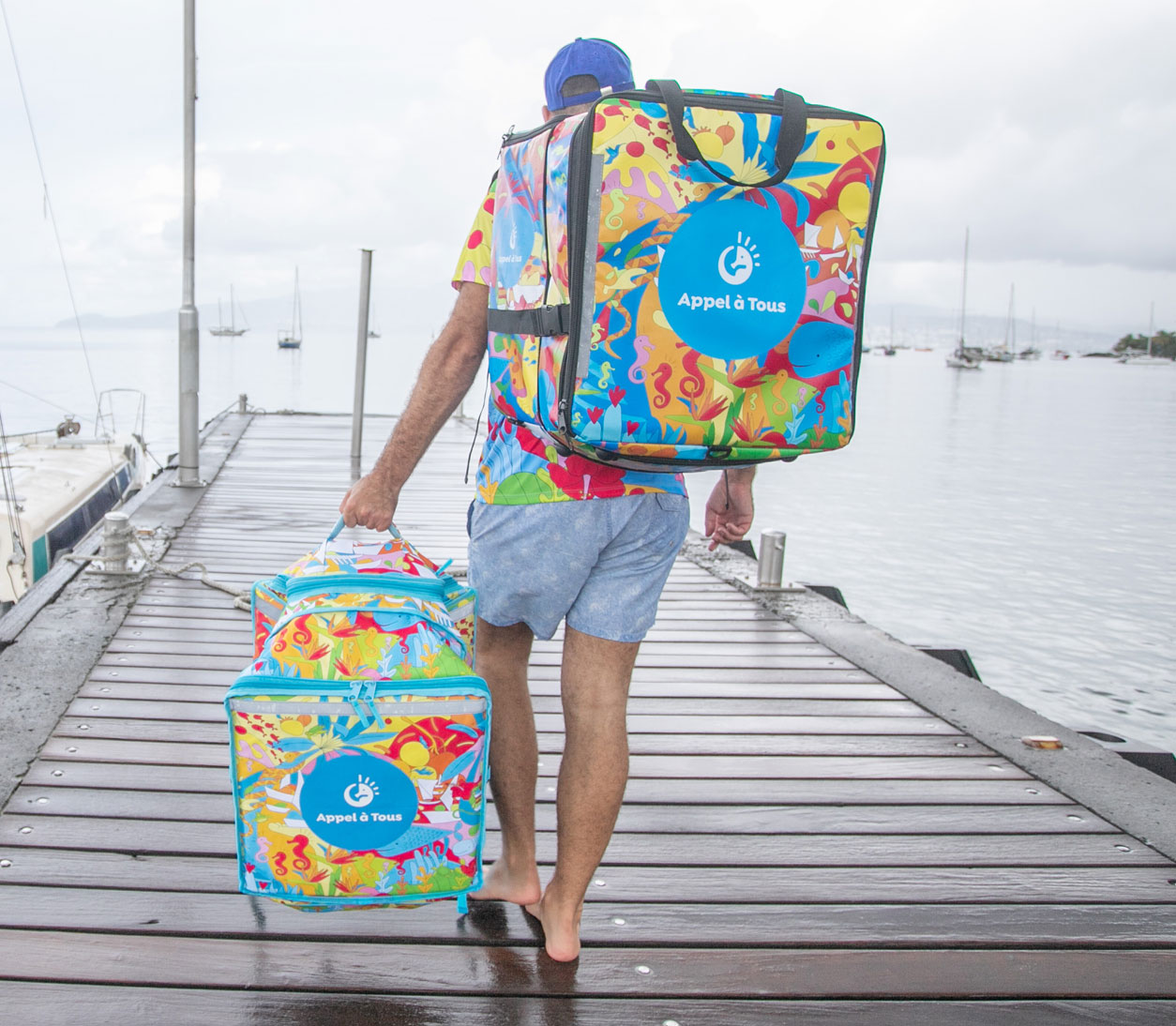 Pick up points will be the dinghy piers of each bay (for Le Marin see map below):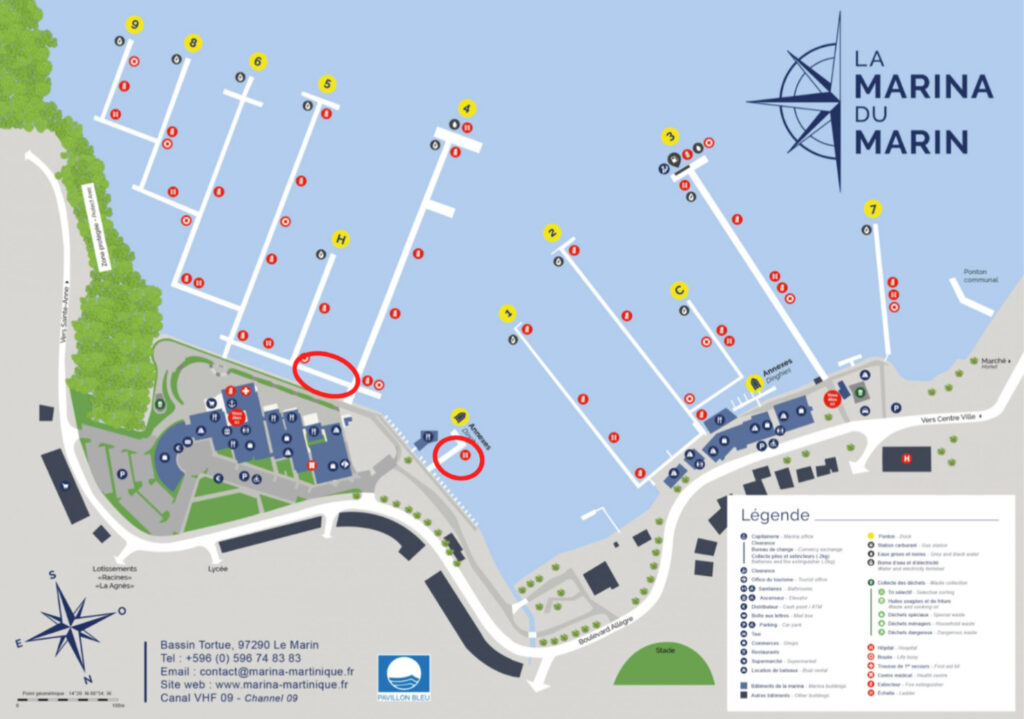 Le Marin – Pick up point/delivery zone -> at the pier in front of KokoaRum restaurant OR annexe pier (see red circles)
You make the delivery in your own dinghy / boat to our customers and confirm in the Telegram chat if the order has been completed or in case of any problems:

if the order is too big for your dinghy you might have to do 2 rounds pier <> customer boat, we will arrange a place to safely store the order in between
Please keep our delivery and cooling boxes, don't leave them with the customer ⇒ we will pick them up from you later (or drop them in our shop in marina Le Marin, behind KokoaRum restaurant)

You report to us the final total working hours (1 delivery = 1 hours, even if you finished in 20 minutes), payment at the end of each month.
Every deliverer will get our colourful Paradise Foods apparel
People love our apparel and our customers and other sailors will recognize you easily (and you can keep it of course).